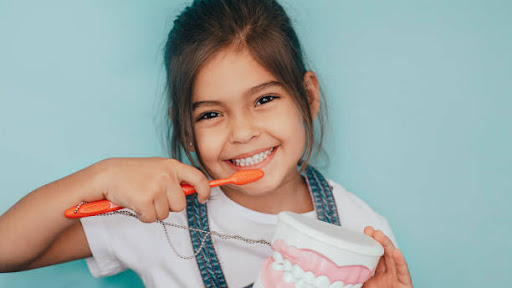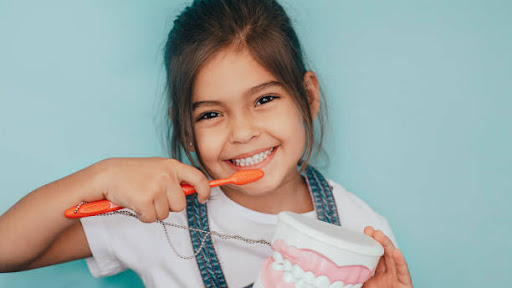 Oral health is not only essential for a beautiful smile but also for overall health and wellbeing. As a parent, it's crucial to establish positive oral health habits in your children from an early age. By teaching children strong oral health habits, they can maintain a healthy mouth and smile throughout their lives.
To start, creating a healthy oral hygiene routine for your children is vital. This includes brushing and flossing their teeth twice a day, with toothpaste that contains fluoride. Fluoride helps to prevent cavities and tooth decay, and using a timer can ensure your children brush for the full two minutes.
Healthy eating habits are also essential to maintaining oral health. Encourage your children to eat a balanced diet rich in fruits and vegetables, as they help keep teeth healthy. Sugary snacks and drinks should be avoided as they produce acid in the mouth, leading to tooth decay.
Regular dental visits are also critical to keeping your child's teeth healthy. A dentist can identify any problems and provide advice on maintaining optimal oral health. Don't forget to discuss the importance of oral health with your children and use materials to help them understand why oral health is so crucial.
It's also important to model positive oral health habits for your children. By brushing and flossing regularly, eating healthy foods, and visiting the dentist regularly, you can show your children the importance of oral health.
In summary, instilling healthy habits in your children is crucial for their long-term health and wellbeing. To get started, create an oral hygiene routine, emphasize healthy eating habits, and schedule regular dental visits. Most importantly, model positive oral health habits yourself to help your children maintain healthy smiles for years to come. Contact our office today to schedule your child's next appointment.
Vienna Cosmetic & Family Dentistry
Phone: (703) 281-0902
2563 Chain Bridge Rd.
Vienna, VA 22181