Team Members
Dentist in Vienna
Susan – Dental Hygienist
Susan Sanders is a native of Arlington, Virginia and is a graduate of Old Dominion University with a Bachelor of Science in Dental Hygiene.
She loves working with people and giving them a personalized, gentle, and thorough dental experience, as well as provide current information specific to their needs.
In her spare time, she enjoys traveling, golfing, and spending time with her family and friends.
Denise – Dental Assistant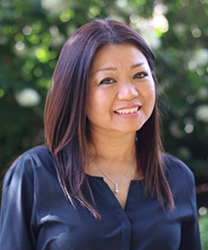 Denise has been a dental assistant for 10 years. She is certified in radiation safety. Denise is patient oriented; she will welcome you with her caring, polite personality. She is very attentive towards patient's needs and does her best to provide top-notch care and make sure that all dental visits are a good experience.
Denise has been a member of our team for 3 years. She enjoys spending time with her family.
Genevieve – Practice Administrator

Genevieve has been a practice administrator for over 20 years. She enjoys working with our patients and will help you with your front office needs.
In her spare time she enjoys traveling with her family.
Diane Mccaughey – Clinical Coordinator and Dental Assistant
Diane received her national board certification in dental assisting and radiation safety. Her goal is to make every patient visit informative and comfortable.
In her spare time, Diane enjoys outdoor activities and reading.